China tightens grip on social media with new rules
May 28, 2012 -- Updated 0934 GMT (1734 HKT)
STORY HIGHLIGHTS
Users of China's popular Sina Weibo service have to abide by new rules aimed at preventing online rumors
Points system introduced to manage user misconduct and punish abusers
Steps come as Beijing puts pressure on social networks to police what their users are saying
Hong Kong (CNN) -- Users of Sina Weibo, China's popular Twitter-like micro-blogging service, now have to abide by new rules aimed at preventing online rumors and other controversial posts.
The "user contracts" that took effect on Monday come as authorities put increased pressure on China's social networks to police what their users are saying.
Sina has also rolled out a points system as a way to manage users who post content that contravenes the new rules, according to documents posted on Sina Weibo's website.
Under the system, each Weibo account will begin with a score of 80 and points will be deducted for any perceived misconduct. Accounts that drop to zero will be canceled.
Weibo and rival platforms like Tencent's QQ have become hugely popular in China, with many Chinese regarding them as an important source of news and other information. Weibo is estimated to have 300 million users.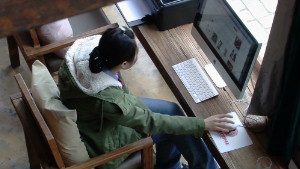 China cracks down on 'coup rumors'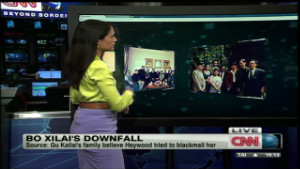 Probing China's political drama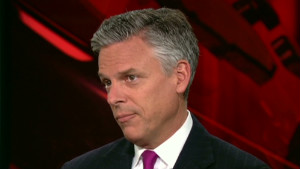 Chinese scandal becomes movement?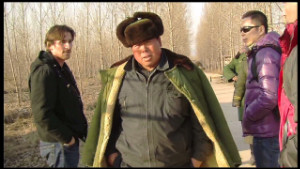 Chinese using Web for political satire
The contract seeks to prevent posts that "spread rumors, disrupt social order, or destroy social stability."
Other banned content includes revealing national secrets, threatening the honor of the nation, or promoting illicit behavior such as gambling.
'China's Twitter' introduces contracts to curb rumors
The new rules also seek to stop the use of code words or other expressions often employed by Chinese web users to refer to controversial people or events. For example, the disgraced Chinese politician Bo Xilai was often referred to as BXL.
Doug Young, a Chinese media expert from Fudan University in Shanghai, said the steps are intended to ease Beijing's concerns about the spreading of false rumors.
"I think Sina are trying to be proactive and clean up the site and show the government they are taking steps to stop people from spreading false information or other posts that create trouble," he said.
In April, China's Internet regulator temporarily suspended the comments sections of Weibo and Tencent's QQ as a punishment for allowing rumors to spread.
Authorities also closed 16 websites and detained six people for allegedly spreading rumors of "military vehicles entering Beijing" shortly after the arrest of Bo when China's Internet was rife with talk of an alleged coup.

Part of complete coverage on
May 23, 2013 -- Updated 0221 GMT (1021 HKT)

A quarter century after his death, American pop artist Andy Warhol has popped up in China again after his first and only trip to the country in 1982.
May 16, 2013 -- Updated 0225 GMT (1025 HKT)

This month, "On China" host Kristie Lu Stout speaks to guests about China's contemporary art scene.
May 16, 2013 -- Updated 0107 GMT (0907 HKT)

Who is the world's third biggest smartphone maker? BlackBerry? Guess again. HTC? Nope. It's China's Huawei.
May 8, 2013 -- Updated 1224 GMT (2024 HKT)

CNNGo heads to the capital of China's Sichuan province where numbing peppers rule.
May 9, 2013 -- Updated 0016 GMT (0816 HKT)

The poisoning of Zhu Ling, a college sophomore in Beijing almost two decades ago, has ignited an emotional debate in China.
May 7, 2013 -- Updated 2253 GMT (0653 HKT)

80-year-old Chinese war veteran Duan Keke fought for North Korea in the Korean War. He believes China will prevent war with North Korea.
May 1, 2013 -- Updated 0259 GMT (1059 HKT)

The Communist party has become an exclusive club for China's elite, and some say its youngest members are motivated by nothing more than naked careerism.
April 26, 2013 -- Updated 1114 GMT (1914 HKT)

The H7N9 strain responsible for the bird flu outbreak in China is unlike any that has previously been seen in this type of virus.

Share with us your photos and videos of life in China-- the everyday China. The best content could be featured online or on air.

Today's five most popular stories